Animals Deserving of Proper Treatment (A.D.O.P.T.), is a private, "no-kill", non-profit animal shelter located in Naperville, IL. A.D.O.P.T. provides temporary shelter and care to dogs and cats in search of their forever home.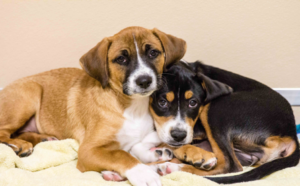 A.D.O.P.T. Pet Shelter has placed over 20,000 dogs and cats into permanent and loving homes since its inception in 1989. See a list of available animals here.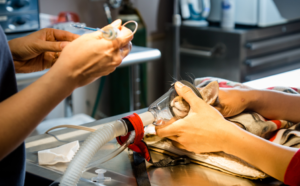 A.D.O.P.T. has spayed and neutered over 10,000 shelter animals since 2009 when we opened our spay/neuter clinic. Read more about our clinic here.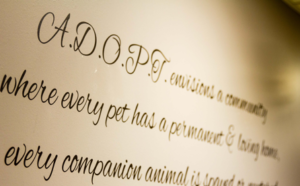 A.D.O.P.T.'s Blessed Bonds and community outreach programs have helped 1000's of families and their pets by giving them the support they need to prevent their beloved pet from entering the shelter system. More information can be found on our Crisis Assistance page.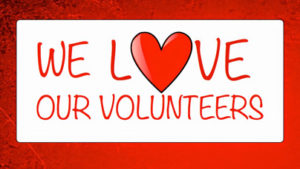 We'd like to give a heartfelt thank you to all of our amazing volunteers.  You're the reason we can help so many homeless animals and continue our mission.  If you're interested in volunteering check out all the details here.  Thank You!
News & Events
Location: Jimmy's Grill, 245 S. Washington Street, Naperville, IL Date: Thursday June 13th, 5:00pm – 7:00pm Join A.D.O.P.T. Pet Shelter at Jimmy's Grill in downtown Naperville for one of our famous Kitty Cocktail Hours! Enjoy drinks and appetizers with some great people at a great venue. Entry is $20 at the door and includes one […]
Wednesday, June 5th , 7pm-10pm, 2 Fools Cider – Naperville. You have the opportunity to make an amazing painting for your furry friend while enjoying food, drinks, and some great company.  Attendees email a photo of their pet prior to the event, then when you show up, you have a custom canvas with your pet sketched […]
Join us for our 1st Annual Fairways & Strays Golf Outing at Naperville Country Club on September 19th, 2019. Spend the afternoon golfing on a private, award-winning championship course followed by an evening reception with great food, friends, and fun. Not a golfer? Tickets for just the reception portion of the event will be available […]
Our Location
A.D.O.P.T. Pet Shelter
420 Industrial Drive
Naperville, IL 60563
PH: 630-355-2299
FAX: 630-800-2194
Viewing and adoption hours
Tuesday
12pm-8pm
Thursday
12pm-8pm
Friday
12pm-5pm
Saturday & Sunday
12pm-3pm
Business Hours
Weekdays
9am-5pm
Please note that A.D.O.P.T. Pet Shelter is closed on the following holidays: New Years Eve, New Years Day, Easter, Memorial Day, July 4th, Labor Day, Christmas Eve and Christmas Day.