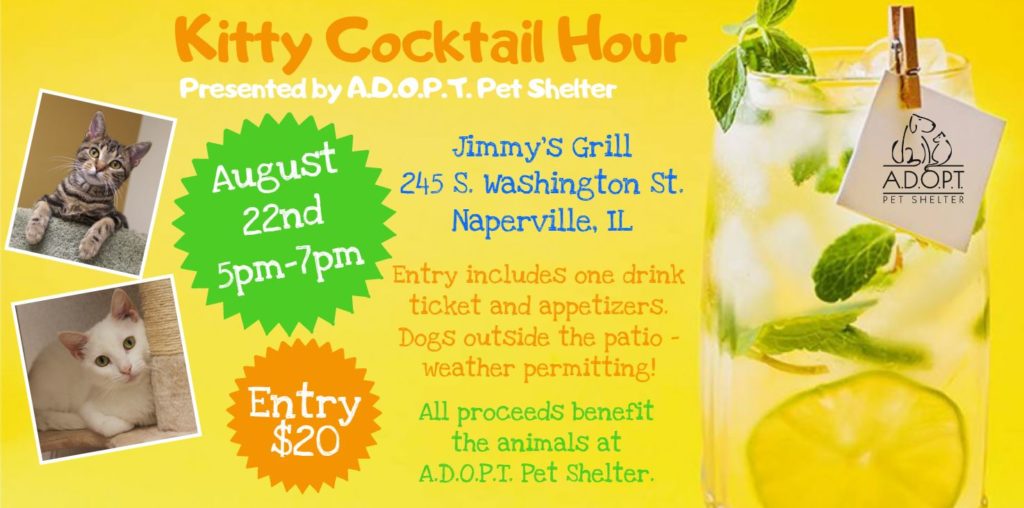 Thursday, August 22nd, 5:00-7:00pm. Jimmy's Grill, 245 S Washington St, Naperville.
Join A.D.O.P.T. Pet Shelter at Jimmy's Grill in downtown Naperville for one of our famous Kitty Cocktail Hours! Enjoy drinks and appetizers with some great people at a great venue. Entry is $20 at the door and includes one drink ticket and appetizers. All money raised will go to care for animals at the shelter.
If the weather is good, we will even have dogs outside the patio for you to meet and greet. We hope to see you there and thank you so much for your support!