7/13 – A.D.O.P.T. 30th Anniversary Barn Dance!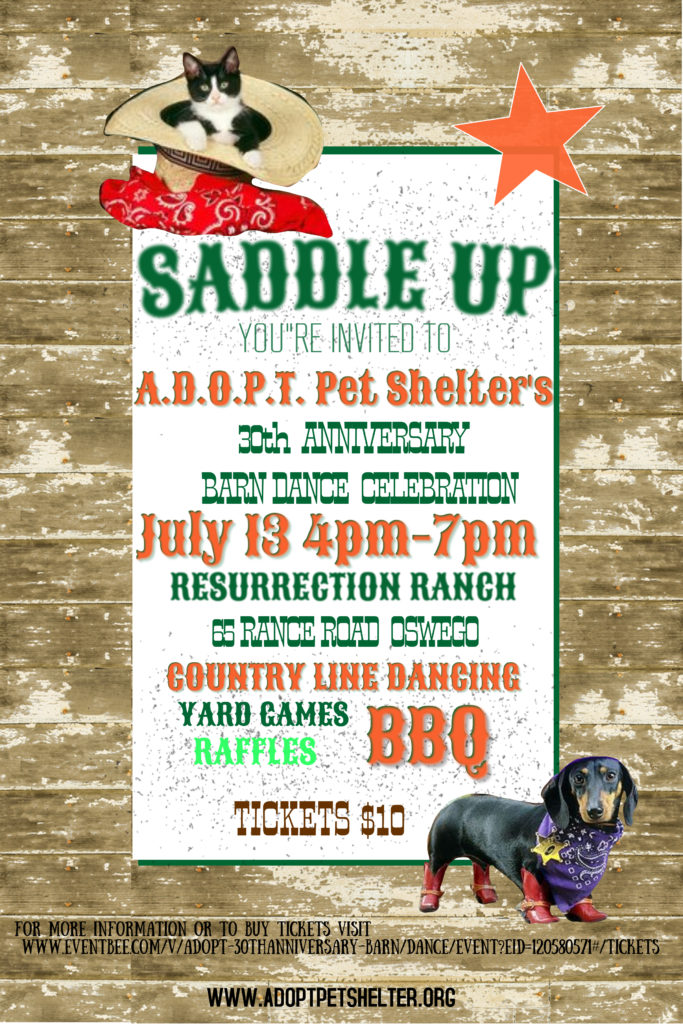 Sat, July 13th, 2019, 4:00pm – 7:00pm, 65 Rance Road Oswego, IL.
A.D.O.P.T. is turning 30 this year! In celebration, we are holding a 30th Anniversary Barn Dance.

This event is being held on a real working horse ranch that has inspired our barn dance theme. Attendees will join us in a BBQ dinner, music, mingling, raffles, and we will even have a line dance instructor on hand! Get your boots ready to scoot, rain or shine!
Ticket Purchase is $10.00 for General Public (children 3 and under are free): Click here to purchase and join the fun celebrating A.D.O.P.T. and all the animals we've had the pleasure to help.