12/1 Photos with Santa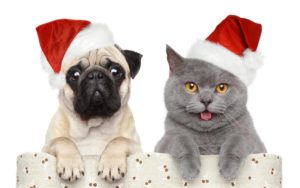 Saturday, Dec 1st 12:00pm – 3:00pm, Two Bostons, 34 Danada Square West, Wheaton.  Come out and get your picture taken with Santa and your furry family member!  Santa will be at Two Bostons in Wheaton waiting to pose with you for a great holiday keepsake.  Spread the word, bring family and friends! We will see you there!
All donations will go directly to caring for the animals at A.D.O.P.T. Pet Shelter.