Naperville Half Marathon Race Training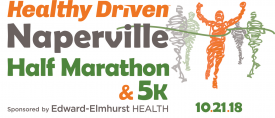 Saturday August 4th, 8:00am, Prairie Path at the intersection of Diehl and Shore Roads (parking lot next to Prairie Path), Naperville.
A.D.O.P.T. is once again partnering with the Naperville Half Marathon Race as a Charity Partner and we're starting to prepare now!  To help people get ready for the event and have a little fun we thought it would be fun to have periodic group runs/walks on the Prairie Path over the next few months to generate camaraderie and interest in training for the event.  Please come join us for our first run/walk training session. The distance is flexible, anything from 2-6 miles to get us started. Please remember to bring water!
We are still hoping to recruit more participants to become Charity Runners for A.D.O.P.T. to help us raise funds for our beloved organization. Participants have the option to run a 5K (3.1 miles) or Half Marathon (13.1 miles) and will receive a discounted entry fee and various perks on race day for being a Charity Runner. For full details please visit A.D.O.P.T. FIRSTgiving.
Looking forward to seeing many A.D.O.P.T. supporters!